Ferrari Portofino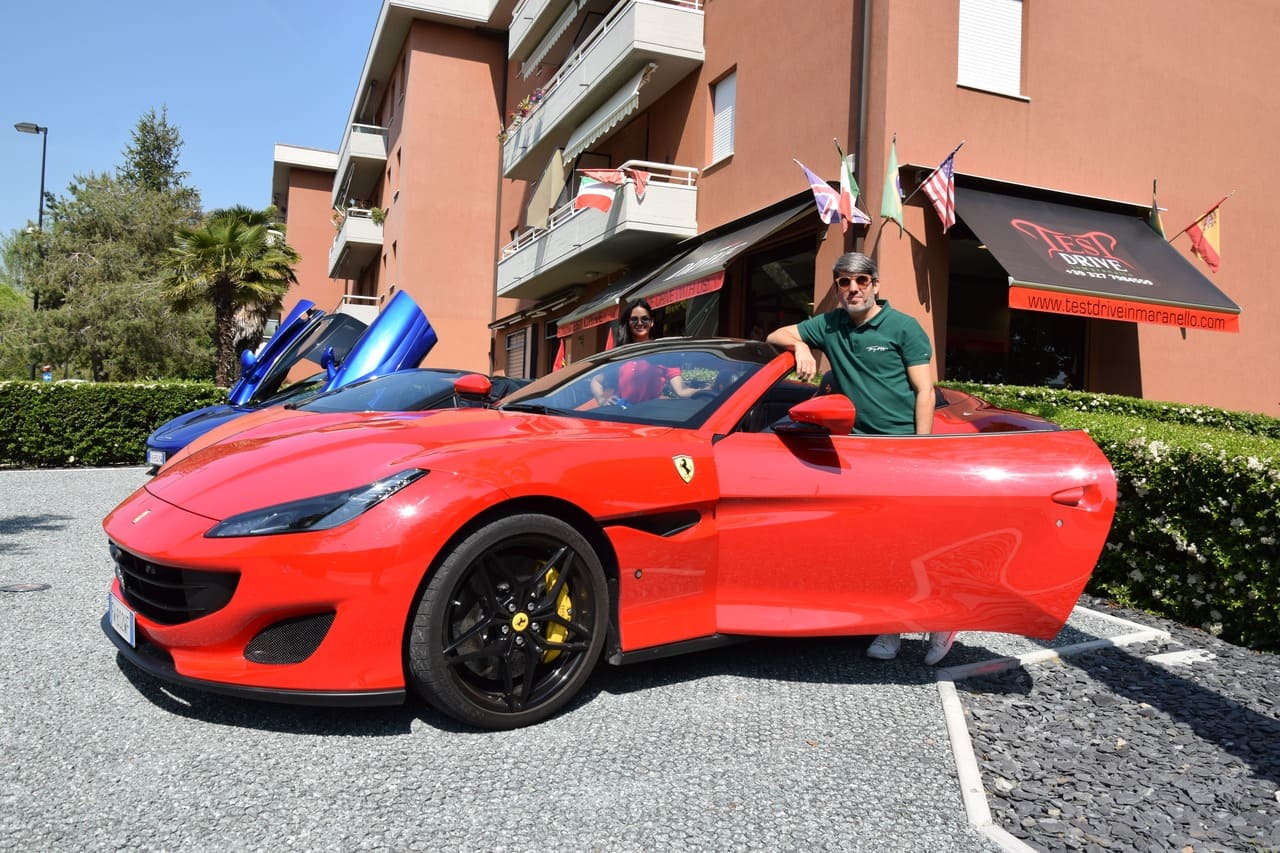 Ferrari Portofino
Try new emotions: 600 hp, luxury and elegance. The

last pearl in the Ferrari house. The Ferrari Portofino is a sports car, of the grand touring type with cabrio-coupé

bodywork, high-performance produced by the Italian car manufacturer Ferrari from the second half of 2017, and on sale from

2018.

Designed by the Ferrari Style Center under the direction by Flavio Manzoni was presented at the Frankfurt. The name takes

up the famous Ligurian town of Portofino, which has become synonymous with luxury and elegance in the world.

The lightest body thanks to the use of new components and the complete redesign of the frame and the front-engine V8

biturbo give this jewel excellent performance: reaches 100 km/h in 3.5 seconds and exceeds the maximum speed of 320 km/h.

With a lightweight retractable sheet metal roof, which can also be operated on the move, the Ferrari Portofino, from an

aerodynamic point of view, was born to travel in the open air. Thanks to the new wind deflector device it reduces the air

flow inside the passenger compartment by 30%, offering greater comfort to passengers too.
Engine: Motor V8 - 90° turbo 3.855cc
Maximum Power: 600 CV
Transmission: 7 Marchas dupla empreagem
0/100: 3,5 segundos
Top Speed: 143mph - 320km/h
Itinerary:
- Maranello to Serramazzoni Mountains
- Maranello to Imola
- Maranello to Sestola
- Maranello to Pisa
- Maranello to Firenze
- Maranello to Pagani Factory
- Maranello to Lamborghini Factory
- Tour maranello
- Maranello to Parma
Departure: Via Alfredo Dino Ferrari 12/14 - Maranello
Arrival: Via Alfredo Dino Ferrari 12/14 - Maranello
Rua Via Alfredo Dino Ferrari, 12, 41053
Maranello MO, Italy
© 2015 - 2023 Test Drive in Maranello. All Rights Reserved. - P.IVA 03757210368