Ferrari 296 Spider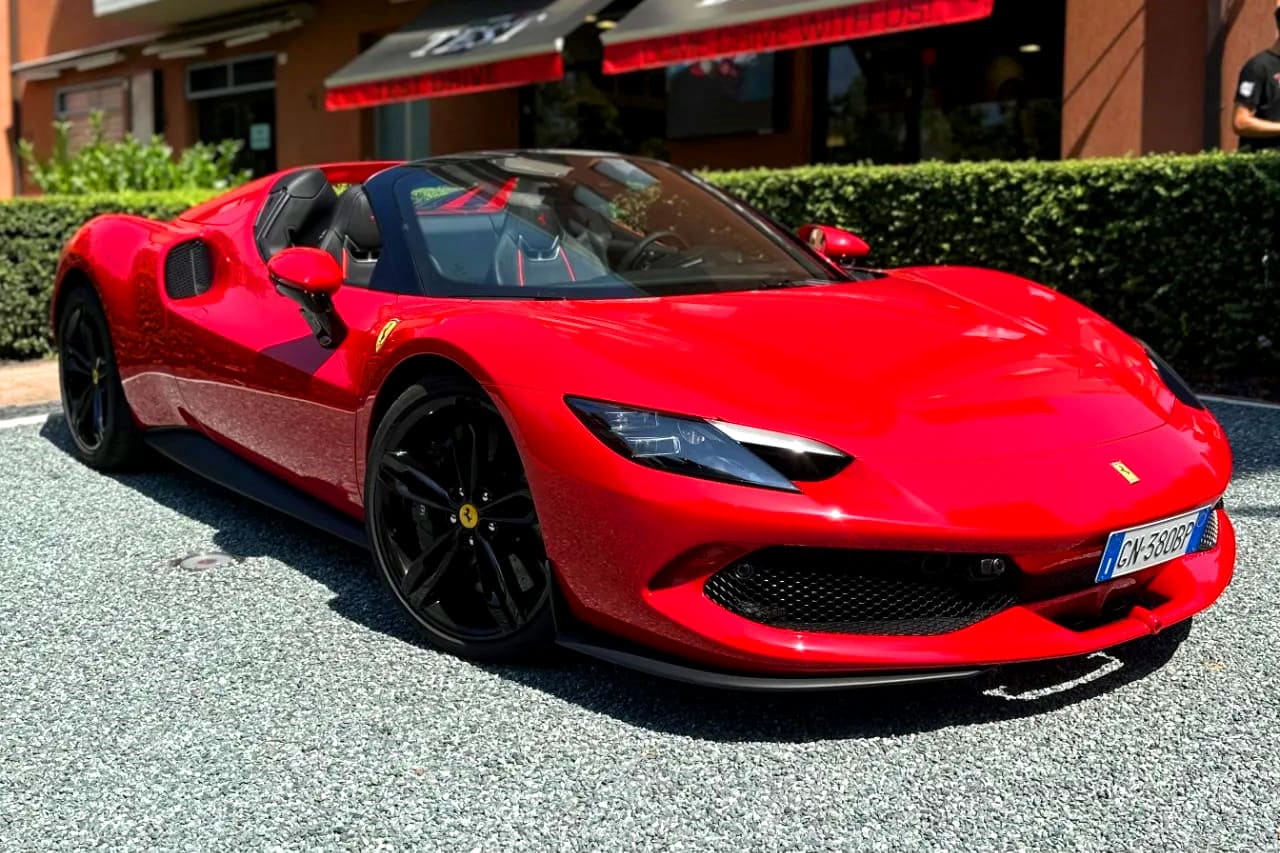 Ferrari 296 Spider
The 296 GTB, an evolution of Ferrari's mid-rear-engined two-seater sports berlinetta concept, represents a revolution for the Maranello-based company as it introduces the new 120° V6 engine coupled with a plug-in (PHEV) electric motor capable of delivering up to 830 cv. The car thus redefines the idea of driving fun to provide pure excitement not only when pursuing maximum performance but also during everyday driving.
Engine: 2,992cc (3.0 L) Twin-Turbo 120° V6
Maximum Power: 830 cv
Transmission: Automatic 8-speed dual clutch F1 gearbox.
0/100: 2,9 segundos
Top Speed: 330 km/h
Itinerary:
- Maranello to Serramazzoni Mountains
- Maranello to Imola
- Maranello to Sestola
- Maranello to Pisa
- Maranello to Firenze
- Maranello to Pagani Factory
- Maranello to Lamborghini Factory
- Tour maranello
- Maranello to Parma
Departure: Via Alfredo Dino Ferrari 12/14 - Maranello
Arrival: Via Alfredo Dino Ferrari 12/14 - Maranello
Rua Via Alfredo Dino Ferrari, 12, 41053
Maranello MO, Italy
© 2015 - 2023 Test Drive in Maranello. All Rights Reserved. - P.IVA 03757210368